Site Video Upgrades (2/22)
Most of the videos for this site has been re-done and upgraded via links to YouTube for a MUCH better resolution and claraity. Basically, the video sections on this site work the same, but should be much better in quality. You still should see an embedded video on the screen. If some video links do not work, please let me know.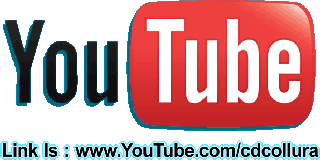 The video hosting is on YouTube to releive some load off this site, and offer a far greater resolution than the less-compatible (former) RealMedia format. If you want to jump directly to my channel on YouTube, you can follow the link provided below ...
http://www.YouTube.com/cdcollura