Saint Patrick's Day (3/17)
Happy Saint Patrick's Day to all (March 17) ... Ever wonder what Chicago, Illinois does on Saint Patrick's day? They dye there river a bright GREEN to celebrate!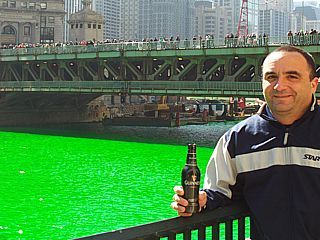 See these events and much more in my OUTDOORS section of my web site, or jump right to that section by clicking the link for it below...
http://www.sky-chaser.com/outdoors.htm