Jim Leonard Passes Away (11/3)
On November 3, 2014 at the age of 64. He passed away peacefully (with his sister and best friend / chase partner Mike Theiss beside him) after a long battle with cancer and ataxia (a degenerative neurological condition). Jim was one of the most influential and inspiring people known to the chasing community. He has pioneered typhoon and hurricane chasing, as well as mastering tornado alley's storms for many years.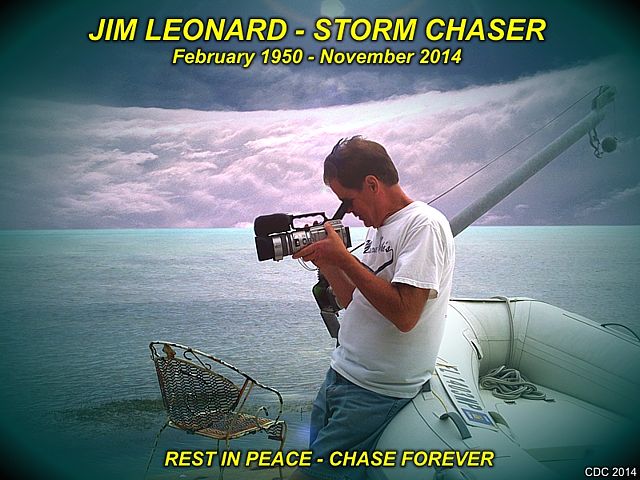 Many of us storm chasers knew about him, and many of us were lucky enough to meet him. In the images above, you can see him hosting his annual storm / hurricane chasing get-together and BBQ in the Florida keys in 2009 and 2010 among many other times (mastering the "grill" as well)! He will not be forgotten and certainly has inspired many ... And now he can be on EVERY storm!
Please take some time to visit my STORM CHASING EVENTS section of my web site, as you can see him in many of those areas. You can jump to these sections by clicking the link for 2009 below...
http://www.sky-chaser.com/picnic09.htm
Or by visiting the link for events in 2010 below as well......
http://www.sky-chaser.com/picnic10.htm