Violent-Start To 2015 Chase Season (4/9)
Storm chase season is upon us as we are officially in spring 2015. A major tornado intercept was done in Illinois on April 9 at the conclusion of a mini chase trip in Kansas on April 8. The image below is from the deadly and violent (EF-4 strength on the enhanced Fujita scale with winds near 200 MPH) wedge tornado that struck two small towns north of Rochelle, Illinois late on April 9, 2015, killing two people and injuring dozens others.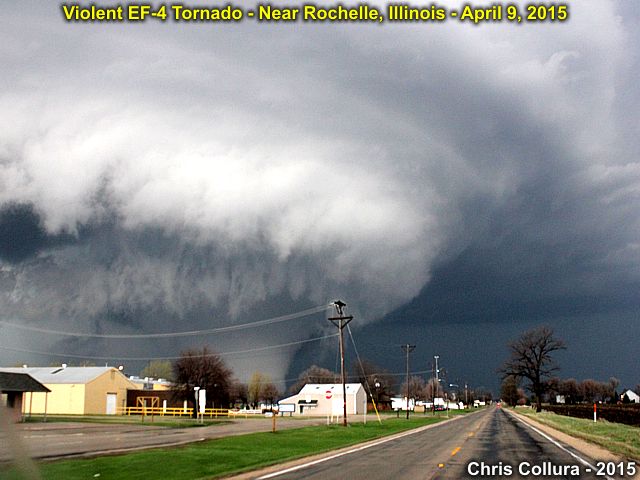 A full chase log is available for this chase and others to come for 2015 in the STORM CHASING section of my website under MIDWEST 2015. You can also click the link below to jump right to the section for this chase trip to the central USA...
http://www.sky-chaser.com/mwcl2015.htm