Hurricane Season 2016 Begins (6/7)
The tropical Atlantic is off to an early jump start with 3 named systems as of June 7, 2016 (with two before the official start of the season). Busy or not, always have a plan for these systems. In the image below, the view of the upper level (sheared) center of tropical storm Colin can be seen while overflying the storm between Fort Lauderdale, Florida to Chicago, Illinois aboard a Boeing 737 at an altitude of at least 35,000 feet during the late afternoon of June 6, 2016.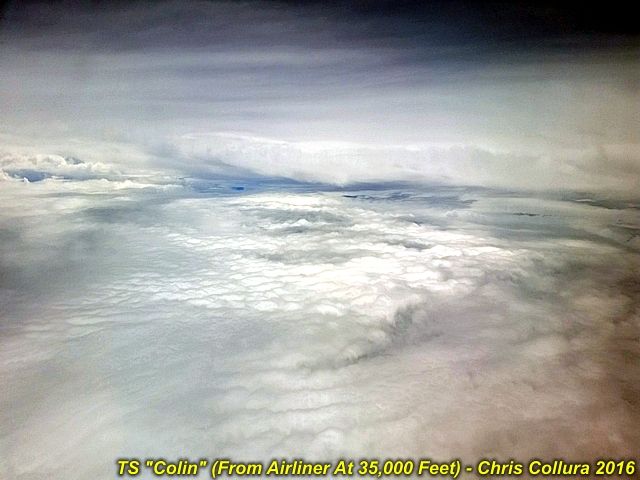 Be sure to check back my section on Atlantic TROPICAL WEATHER often to see what's going on in the Atlantic / Eastern Pacific basin as well as any attempts on tropical chases in 2016! You can jump right to that section by clicking the link for it below...
http://www.sky-chaser.com/tropics.htm