Hurricane "Hermine" Chase (9/2)
Hurricane Hermine was intercepted in the Florida Panhandle from August 31 through September 2, 2016. Be sure to check out the latest chase log on hurricane Hermine as well as any other tropical cyclone chases in my STORM CHASING section of this web site.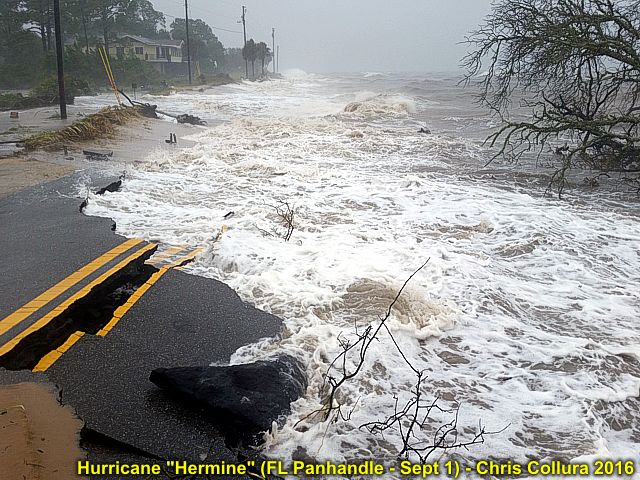 You can also jump right to that area by clicking the link provided below...
http://www.sky-chaser.com/her16.htm